" Monthly Link Updates "
" July Updates"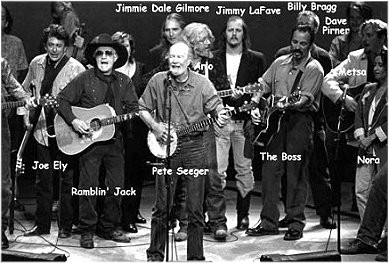 "Running into the darkness,
Some hurt bad, Some really dying,
At night sometime it seemed,
You could hear the whole damn city crying,
Blame it on the lies that killed us,
Blame it on the truth that ran us down,
You can blame it all on me Terry,
It don't matter to me now,"



Post a link to your Web Site in my Free-For-All Links page...
Click Here.



" Report Link Problems Here! "

" Return to Main Link Page





The following links were added to the link pages during July 2001....





Added During July 2001

American Skin
From Revolutionary Communist Party Page

American Skin-41 Shots Video

The Band Behind the Man
E Street Band Article

Bells of Freedome Ring
Trade Page

Book of Dreams
German Fan Site

Born to Run
A 1996 Fan Club

Bruce Springsteen-The Boss
Bobby Rehani's Fan Site

The Boss On Line
Brazilian Page

Bruce's Guitars!

Bruce Springsteen
A Look Into His Life and Music
Kimberly Niederst's Site

Bruce Springsteen-Law and Politics
Springsteen Paper

Bruce Springsteen
Empirezine Article

Bruce Springsteen
Biographical Article

Bruce Springsteen
The Ministry, The Melody, The Meaning
Popculturecorn's Site

Bruce Springsteen Desktop Wallpaper

Bruce Springsteen Music Books/Sheet Music
Creative Music Company

Bruce Lyric Site
Album Lyric Site

Bruce Meets Puff Diddy
A Ben Stiller movie

Bruce, The Asteroid!!

Bruce on Board/Oakland Tree

Bruce Artwork Link Page

Bruce CD Covers

Bruce Springsteen & E Street Band
Fan Site

Counting With Bruce Video
A Ben Stiller movie


The Concert Review Site
A not so nice Bruce Review

Cris's Complete Setlist Database

Dave's Springsteen CDR Page

Directory of /pub/doc/music/artists/s/bruce_springsteen
Miscellaneous Bruce Database

Fakida Records Artwork Site

Ghost of Tom Joad Review

Gibson
Small Bruce Lyric Site

Guest Appearance Discography
Nebraska Page

Hideous Duck Discs-Artwork

Hitsquick.com
Music Info and bio page

Jacob's Bruce Site
Album Covers and Lyrics

Joosse.Org Artwork Site

Live at Greasy Lake Covers

Loose Ends-Artwork

Ulf Lundell's Page
Real Audio Song Downloads

Mark's World
Trade Page-Bruce and Others

Martin Pederson's Primary Trade List

Martin Pederson's Secondary Trade List

The Promise
Boot Reviews, Art and Tracklists



The Music Beat
Music Info and bio page

Stone Pony Cam
Live Streaming Audio/Video

Stone Pony Calendar
Event Schedule From Stone Pony, Asbury Park, N.J.

Stone Pony Memorial Day Weekend
Art Work Site

This Hard Land
Italian Fan Page

Tramps Like Us!
Bruce Tribute Band


Tweeter & the MonkeyMan
Lyrics




E-mail Me!!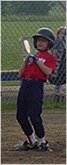 Since 8-9-2001