" 57 Channels "
Most Recent ( January 2002 ) Link Updates




"Lives on the line where dreams are found and lost
I'll be there on time, and I'll pay the cost
For wanting things that can only be found
In the darkness on the edge of town"





****************************************




My Bulletin Board!


*****************************************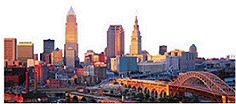 Endless Nights in Cleveland
Page Added!!
************************************************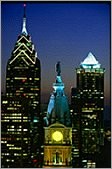 Streets of Philly
Page Added!!
************************************************
New DVD/VHS Release Info!
"America: A Tribute to Heroes CD/DVD"
Post a link to your Web Site in my Free-For-All Links page...
Click Here.





" Report Link Problems Here! "

" Return to Main Link Page




The following links are the most recent links posted on this site, both updated and brand new! They are listed by the date posted...They have also been listed on the individual link pages!!


Added in January 2002

Added on 01-30-02

Art Work Links

More Artwork Links

Bruce Tradelist & Artwork

Caddilac Ranch Trade Page

Greg's Trade Page

Mike's Mp3 of the Month
With Springsteen content

My City of Ruins Mp3
From "Tribute to Heroes"



Added on 01-29-02

Bruce and Little League

Springsteen Interview-Bob Costas

Springsteen Mp3's



Added on 01-28-02

etree.org
SHN Trading Page

The Classic 150 Albums of the 70's

Greatest Album Covers of the 70's

Michael Young's Trade Site

CDR Trading Ring
Over 700 Trade Sites Listed

Stone Pony Artwork



Added on 01-26-02

Nathan's Art Site

New Guy's Trade List



Added on 01-25-02

Max Weinberg: Best of Both Worlds

Springsteen Album Covers
Matt Lorel's Page

Springsteen Singles Covers
Matt Lorel's Page

Springsteen Recording in Atlanta

The Times They are a'Changin' --Back!



Added on 01-24-02

Fernando's Art Site

Used Movies Art Site



Added on 01-21-02

Asbury Park, New Jersey Links!

Asbury Park, N. J. History

Some More Asbury History

Asbury Park Historical Photo Collection

Asbury Postcards

Asbury Park: Why the Name?

Asbury Park: History

Asbury Park: Now

Asbury Park: Fact File

Asbury Park Rock n Roll Museum

BeInAsburyPark.com

Asbury Park: World Famous Venues

Beyond the Palace

The Casino in Asbury

Downtown Asbury Park

Grand Tour of the Casino

Greetings From Abandoned Asbury Park

More Asbury History

Latest News On the Pony

Over the New Jersey State Line

PalaceAmusements.com

Stephen Crane
On the Boardwalk in New Jersey

The Stone Pony

Save the Stone Pony



Added on 01-18-02

The Boss on Broadway?

Fifty Things You Might Not Know
About New Jersey's Favorite Son

Glory Daze?
The Reunion Tour

Jazzburypark.com

Test Drive Planned for
Boss Rock Opera



Added on 01-17-02

Stone Pony International
International Fan Magazine



Added on 01-16-02

Christmas With the Boss Art Site

Coverin' Bruce: The Ultimate Boot Cover Site

Jersey Joe's Link Page
With Bruce Stories

Robert Jonsson's Springsteen Site

Robert Jonsson's Trade Site

Steelmill
Springsteen Boot Art Depository

Springsteen Covers Art Site

Jim's Trade and Art Page

Scorepions Realm Art Site

This Hard Land Art Site

Ultimate Artworks



Added on 01-15-02

Born to Run
Or at Least to be Redeemed

Bruce Sprinsgeen shn archives

An Email from Springsteen

Live In NYC DVD Review

www.hazydavy.com



Added on 01-14-02

Asbury Christmas Show Artwork 2002

CDR Trading-Cover Art Links

Scott's Springsteen Trades

Yosh's Art Site



Added on 01-12-02

Beginner Trade Instructions

More Tips For Beginners

Suzanne's 1978 Bruce Photos



Added on 01-10-02

Badlands: A Tribute To Springsteen's Nebraska

Grace's Photo Albums for Springsteen
New Web Address!

Gracenote-World's Largest Music Database
Over 700 Bruce References



Added on 01-07-02

Bruce in Dallas-1978
Jeff's Pictures

Dallas Morning News Review

John's Trade Page

Save the Stone Pony
Sign the Petition



Added on 01-06-02

Bruce In Wax

Bruce Springsteen
Parody and Tribute Discography, Part One
From Nebraska Page

Bruce Springsteen
Parody and Tribute Discography, Part Two
From Nebraska Page

VH-1 Springteen Interviews
With Interview Clips and Live Songs

Dave Barry Talks About Bruce

Home Boss Office
But what about the rest of us?

Night Sounds Bruce Review



Added on 01-04-02

Bruce Springsteen Guitar

Bruce Springsteen
The First Recording

Bruce Springsteen
The First Concert Poster

Bruce Springsteen
The Spectrum Jacket 1976

Bruce Springsteen
The Landlordless Letter

Bruce Springsteen
The Yearbook

I'm On Fire



Added on 01-03-02

BlowUpRadio.com
New Jersey Radio

Philadelphia Music Alliance

WMGK Radio Photo Central
With Springsteen Concert Pics



Added on 01-02-02

Bill's Winterland Concert Photos

ROIO's Trade Page

Saints & Sinners
A Sermon about Springsteen

Steelmill Artwork
Springsteen Bootleg Artwork Depository (Updated URL)



Added on 01-01-02

Endless Nights in Cleveland

Albabe's Concert Pix
Lots of Bruce

Cleveland Rocks!

Life Magazine "Rock and Roll Covers"

Springsteen: The Stallion of Rock

Teenagers and the Birth of Rock

Where Rock n Roll Will Never Die



Since 1-1-2002

E-mail Me!!


LET IT ROCK ! - Born to surf - Bruce Springsteen Page