" 57 Channels "
Most Recent ( December 2001 ) Link Updates





"Remember all the movies, Terry, We'd go see
Trying to learn to walk like the heroes We thought we had to be
And after all this time to find we're just like all the rest
Stranded in the park and forced to confess
To hiding on the backstreets"





************************************************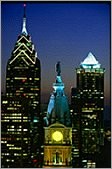 Streets of Philly
Page Added!!
************************************************
New DVD/VHS Release Info!
Bruce to Appear in Asbury Holiday Shows!
"America: A Tribute to Heroes CD/DVD"
Post a link to your Web Site in my Free-For-All Links page...
Click Here.



" Report Link Problems Here! "

" Return to Main Link Page





The following links are the most recent links posted on this site, both updated and brand new! They are listed by the date posted...They have also been listed on the individual link pages!!


Added in December 2001

Added on 12-31-01
Happy New Year From Candy's Room!!

Albabe's Concert Pix
Lots of Bruce

Cleveland Rocks!

Life Magazine "Rock and Roll Covers"

Springsteen: The Stallion of Rock

Teenagers and the Birth of Rock

Where Rock n Roll Will Never Die



Added on 12-27-01

AOL Dislikes Sound of Springsteen Lyrics

Dear Bruce Springsteen
Book Review




Lost In The Flood

The Night Springsteen Almost
Bombed in Milwaukee

Some Bruce Reviews

Springsteen: A Man With a Reason

Visualocity Inc.
Rock Photos...including Bruce

A World Trade Center Hero

Write a Review for Bruce!



Added on 12-26-01

Bootlegs




Music Collectors Resource Pages
Tons of Music Collectors Links




Jane Scott
World's Oldest Rock Reporter



Added on 12-22-01



Streets of Philadelphia

Added on 12-17-01

Art Work
25 Years Down Thunder Road

Bye Bye American Pie
Reason Magazine-1996

Live In New York City..Volume 2

Scott's Brueclegs
Trade Page

Urbane Cowboys
Bruce Springsteen and the Ghosts of John Steinbeck



Added on 12-16-01

American Music
Springsteen and 41 Shots

Springsteen Appears at 12-15-01 Holiday Express Show

Holiday Express Home Page

Land Of Hope And Dreams
A Great Fan Site

Some Holiday Express History

Save Me Somebody
Bruce Springsteen's Rock n Roll Covenant



Added on 12-15-01

The Boss and Hungry Ed

Bruce Springsteen
The Philadelphia Story

Glory Days with Bruce and Radio
Philadelphia City Paper

The Golden Era of Philadelphia Radio

Hot Seats-VH1

Shooting the Boss
Philadelphia City Paper



Added on 12-13-01

VH-1 Springsteen Special

More on Special



Added on 12-12-01

Lost in the Flood
The Bruce Springsteen Collector's Page

Bored in the USA
Ironminds Review

Born To Run With Jesus
Bruce Springsteen Christians

BOSSton
Boston Springsteen Sharing Group

The Bruce Board
Bruce Springsteen Yahoo Group

Bruce DC
Mailing List For Springsteen Fans In Wash, DC Area

The Boss Is Back
Bruce Springsteen at Fleet Center in Boston

JungleLand
Bruce Springsteen Yahoo Group

Springsteen Shines In Jersey
RollingStone.com



Added on 12-11-01

Bruce Dusts Off Some Classic Tracks
Courier Times

California's Illicit Farm Belt Export
Sinaloa Cowboys

The Ghost of Tom Joad
News Times Review

The Ghost of Tom Joad
MTV Review

The Ghost of Tom Joad
Time Magazine

Songs of the New Okies
The Ghost of Tom Joad

Thousands Gather to Battle 209



Added on 12-10-01

Bruce On Board-Oakland Tree

Bruce in Hollywood
An Older Page

Bruce Springsteen
French Page

Bruce Springsteen
Fire and Brimstone and C. C. Rider at MSG 6-27-2000

Dictionaraoke

Jamaka's Bootleg Artwork Links

This Hard Land
Yahoo Springsteen Group
For Finnish Fans



Added on 12-9-01

Asbury Holiday Shows Page Updated

The Boss on Top of the World in Asbury Park

Bruce Springsteen in Asbury Park

Christmas Show Beneficiaries Named

ESTJUKES' Review of the Final Show

Library Collection Dedicated In Asbury Park

Mp3 Downloads From Holiday Shows

My City of Ruins-From Holiday Show

Springsteen Ticket Auction Raises 52,000.00



Added on 12-8-01

ESTJUKES' Review of 12-6 Holiday Show

Greg's Trade Page

The Jukestock Jukes

Landau Talks about "Tracks"



Added on 12-7-01

Bells of Freedom Ring
In This Land of Hope and Dreams
Trading Site

One Fan's Trip on 2000 Reunion Tour

Charity Begins at Home With Alliance of Neighbors

Springsteen's Bands
From Glory Days Page

Springsteen Invites 30 Fans to Private Rehearsal

It's My Life-Springsteen Timeline
From Greasy Lake Page

Jon Bon Jovi & Friends Come Together
Benefit Concert for Slain Police Sergeant Patrick King

Jam.com Springsteen News Database

Max Weinberg Talks About "Tracks"

Merry Christmas Baby
Star Ledger Review

Musicians on Call

Tenth Avenue Freeze-out
Trading Site



Added on 12-6-01

Springsteen Message Board

A Stab at Romance: Springsteen in Concert

A Late Juliet's Review of Asbury Show

Born to Run Reviews
From Classicalbum.com

The Boss Rocks the Garden State

Christmas Shows 2000

Teen Memories Are Made of This
The Seattle Times



Added on 12-5-01

Asbury Park Holiday Shows

The Boss Brings Charity Home for the Holidays

Bruce at Women.com

Holiday Show Photos

How the Bruce Made Christmas
Matt Orel's 2000 review



Added on 12-4-01

Springsteen Opens Benefit Concerts
12-3-01 show, the first of five!

Bruce Springsteen:
On the Record with Bob Costas
Interview with Bruce

Bruce Springsteen: A Secret History
Australian TV

The Gospel of Bruce
A Complete History of New Jersey Rock
Tracks Review

McLoones Riverside Dining
Sea Bright, New Jersey
Bruce Eats Here!

Rock n Roll Library



Added on 12-3-01

Danny Federici's Web Site



Added on 11-30-01

Baby He Was Born to Play
Boston Globe

Bruce Goes to Graceland

Bruce Springsteen Biography
German Site-Updated URL

Elliott Murphy at the Thunder Road Convention

Greetings From the Parking Lots
Reviews of Springsteen Year 2000 shows

K Ed's Trade Page

Meet the New Boss
Elliott Murphy on Bruce Springsteen

My Drive Down Thunder Road

Springsteen is still Born to Run

The Temple of Tabs
Springsteen Guitar Tabs

They Love the Boss
Cincy Post Article

To The River Together
Family and Community at the Springsteen Show



E-mail Me!!

Since 12-1-2001

E-mail Me!!


LET IT ROCK ! - Born to surf - Bruce Springsteen Page